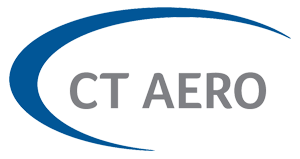 CT Aero Tech School for Aviation Maintenance Technicians, an extension campus of Bristol Technical Education Center, is located in Hartford, Connecticut.
The two-year Aviation Maintenance Technician program provides training that enables the student to develop operative skills that meet the license requirements of the Federal Aviation Administration (FAA). Graduates from this program may obtain jobs as airport mechanics and technicians for aircraft and power plant companies.
CALENDAR
There are no upcoming events at this time.
NEWS & ANNOUNCEMENTS
The May open house can been canceled due to the Coronavirus. However, applications are still being accepted.
As you know, our schools are now closed until at least April 20, 2020, due to the Coronavirus (COVID-19) pandemic. Due to the importance of your education and profession, we have we have temporarily suspended normal operations at CT Aero Tech and the Stratford School for Aviation Maintenance Technicians until such time as we can safely return to the schools.
CONNECT WITH US
Connecticut Technical Education and Career System
Wednesday, October 21st, 2020 at 8:16pm
"Nothing comes close to actually being on a job site actually installing, seeing it on a day-to-day basis": the pandemic isn't slowing down #WorkBasedLearning opportunities for the students of Connecticut Technical Education and Career System's Goodwin Tech. #todaysskillstomorrowscareers